WHY ORION?
While we do offer the more traditional way of sales, though selected jobbers and direct shipping, we see that the future is online and through social media that combines convenience with visual results and immediate customer feedback.
LEARN MORE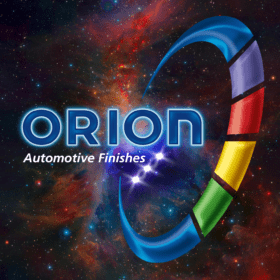 THE BRAND
With over 60 years of combined experience, you can count on the vast team of people who live and breathe paint. Our goal is to bring you superior quality, reliability and a fair price point.
Orion Automotive Finishes was created by Leslie Fried as a culmination of an extensive career in the automotive paint industry. Orion is a cosmic powerhouse where vision and creativity brought together a team of highly respected and experienced industry professionals with completely different and separate backgrounds in Color, Refinish, Custom, OEM, Sales, R & D, Service and Manufacturing Technology.